Description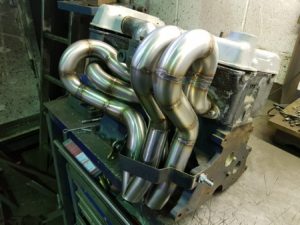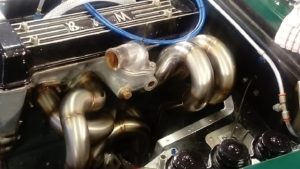 Non FIA 26R/GTS Manifold
RACE Exhaust Manifold for Elan and Plus2.
This is a high performance equal lengths manifold and not suitable for FIA race categories.
316 Stainless Steel, Merge Collectors, cones and Wider Bore giving extra performance. The primaries are 1 and 3/4 inch in diameter.
Ideal with Centre pipe(RACEEM6) and Final Silencer(RACE26RREFP02 andRACE26REB03)
Product code  RACEEM4
Be aware the chassis must be a race chassis 26R type and the header tank needs slightly rerouting.
The pipes for 2 and 3 are spring clipped and cut for easy fitting. Springs supplied.
The head will need two studs fitted and the rest will take cap head bolts very easily photos below. From cylinder one and from the left.